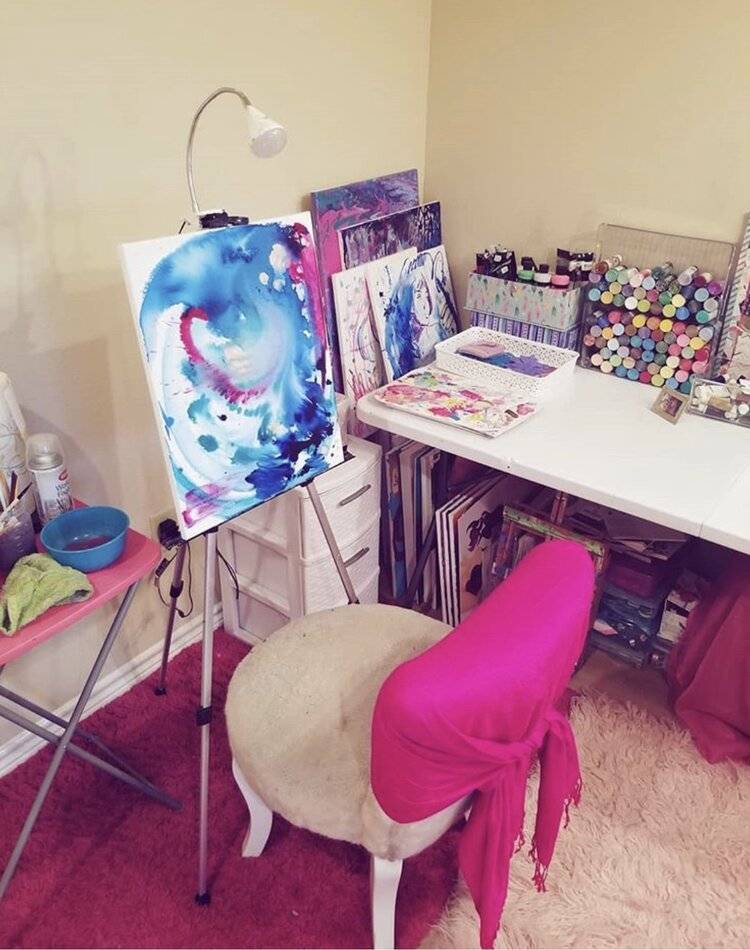 Some people believe that being an artist is an easy route. You get to stay home all day and paint. But truth be told, artists are the best business people you will ever come across. There is no outsourcing to other creatives or countries. Being an artist means digging deep within yourself and pouting out your findings onto canvas. Exploring and experimenting with new mediums is just the tip of the iceberg. painting is the easy part. learning and unraveling yourself is the difficult part.
As a creative, you have to learn to love yourself and what you are capable of. It's a lot of fighting those inner demons that tell you that you aren't capable of much. Artists are usually alone when creating. They are in their own worlds where magic happens. But painting is only part of the equation. You have to buy supplies, come up with new ideas and market yourself…otherwise, you are just some person who just so happens to create. Recently I have decided that I want to pursue art as a full-time career. I've spent the majority of my adult life in the military. I have been active duty for the past six years and recently added on four more. My military career has been nothing but fulfilling. But a new path has been calling to me. I love dedicating every second of my free time to my passion. If creating is something you want to do, then go for it! But do not hold back. Have a plan. Go for it and do not live with regret!
This military thing has been nothing but a Godsend and I regret nothing. But as my passion calls to me more and more each day, I was forced to make a decision. If I can do it, you can do it! And don't let anyone tell you otherwise!
xoxo JL Rayne